TRAINING FOR MEMBERS OF THE YCM
Private and professional life, learn to protect what matters to you!
Discover how to protect yourself against cybersecurity risks: a simple, accessible, useful training program designed just for you.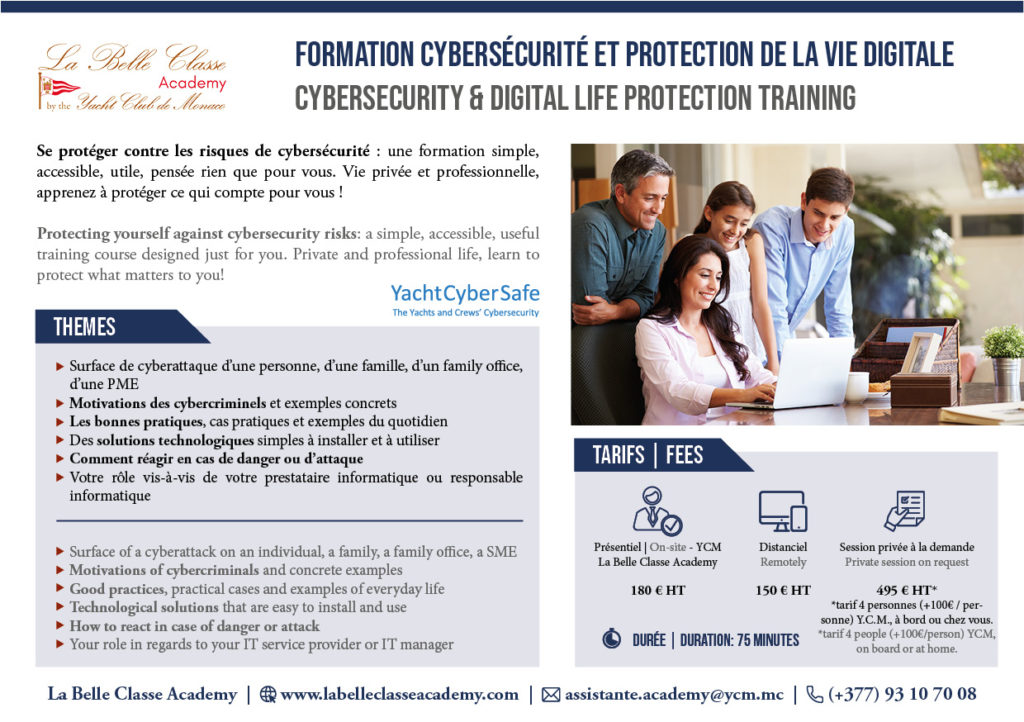 Online
Easy to attend, real courses with high interactions and cases studies.
At the Yacht Club de Monaco

Enjoy the marvelous atmosphere of the YCM to develop your skills.
At home or at your office

Perfect framework to develop your awareness, and to have a dedicated session to focus on your issues, solutions, in total discretion.
Schedule in progress
Thursday, September 15th, 2022, 6pm, at the YCM: Introduction cocktail (free, for YCM members only). Registration here.
Thursday, September 22nd, 2022, 6pm to 7:30pm: session 1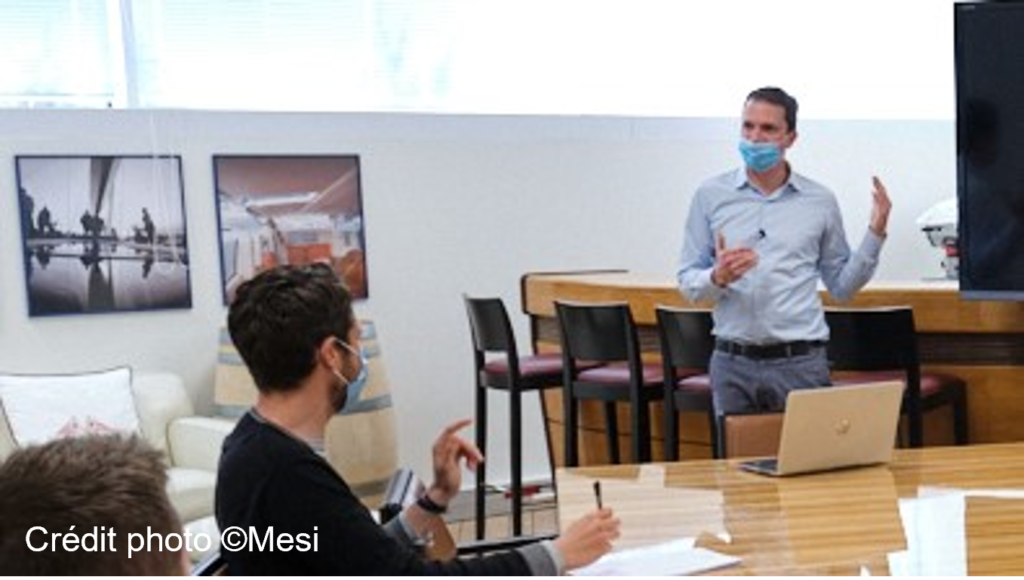 Surface of a cyber attack of an individual, a family, a family office, a small business
Motivations of cybercriminals and concrete examples
Best practices, practical cases and examples of everyday life
Technological solutions that are easy to install and use
How to react in case of danger or attack
Your role vis-à-vis your IT service provider or IT manager